The Friends of the Greenbelt
Integrated Campaign
In Southern Ontario, we're geographically lucky to have a lush, enormous swath of green space like our Greenbelt surrounding the cities we live in; its benefits are essential to the well-being of its 8.7 million people and its tens of thousands of species. But this green space is under constant threat of urban sprawl, commercial interests, government rezoning, and climate change. The strategy taken to help The Friends of the Greenbelt gain public support to protect this land was to show them local food and innovative farming, natural water purification, responsible transportation and sustainability practices are only some of the amazing things happening right here in our own backyard, and why we must protect this space. It's not just a place that grows food. It's a place where innovation, sustainability and a healthy future springs from. Possibility grows here.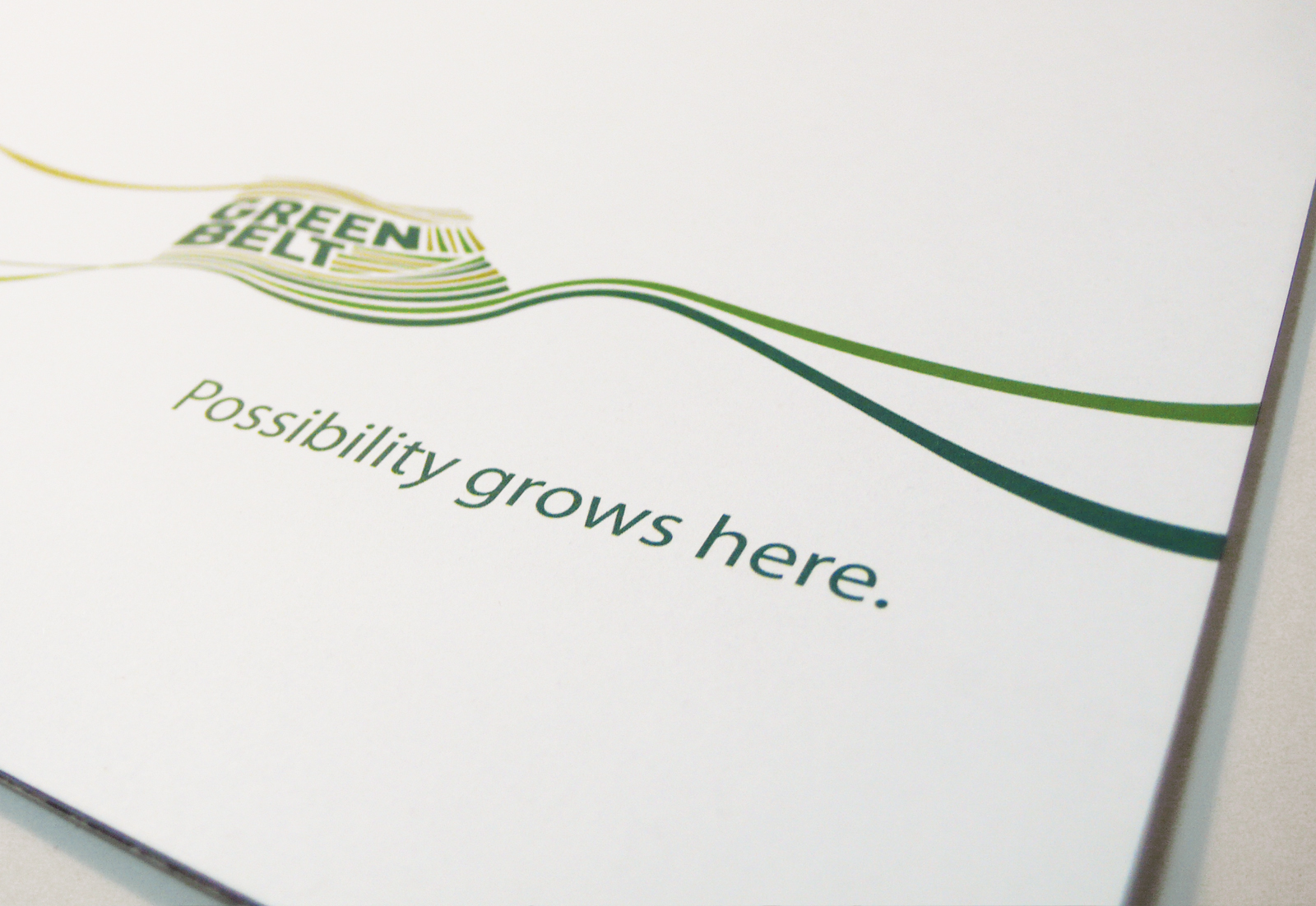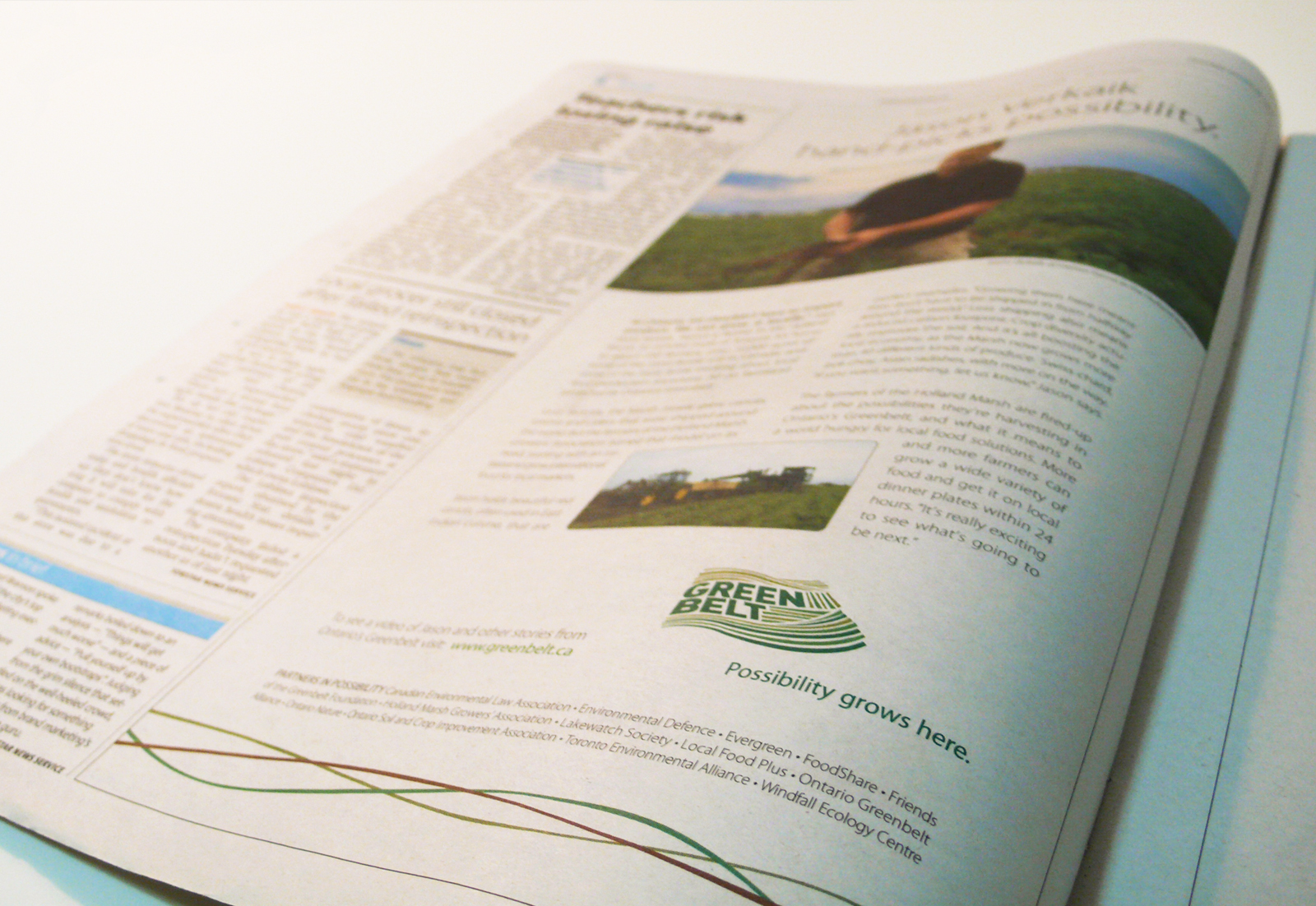 These short documentaries were created for the Friends of the Greenbelt's website to help illustrate the amazing things happening in the Greenbelt and why we should protect it.
An outdoor concept that shows the importance of the Greenbelt and the potential of what's possible through it.
A brochure was created to show just how big the possibilities in the Greenbelt are. The format of the brochure is wide, showing the vastness of the Greenbelt. The ribbons are branding design elements that show the power of the Greenbelt running through everything that matters and how it connects to all of us living in the cities surrounding it. Ribbons swirling through its spaces highlight how it provides food for millions, cleans our drinking water, curbs urban sprawl, and provides natural habitat to thousands of species and improves our quality of life.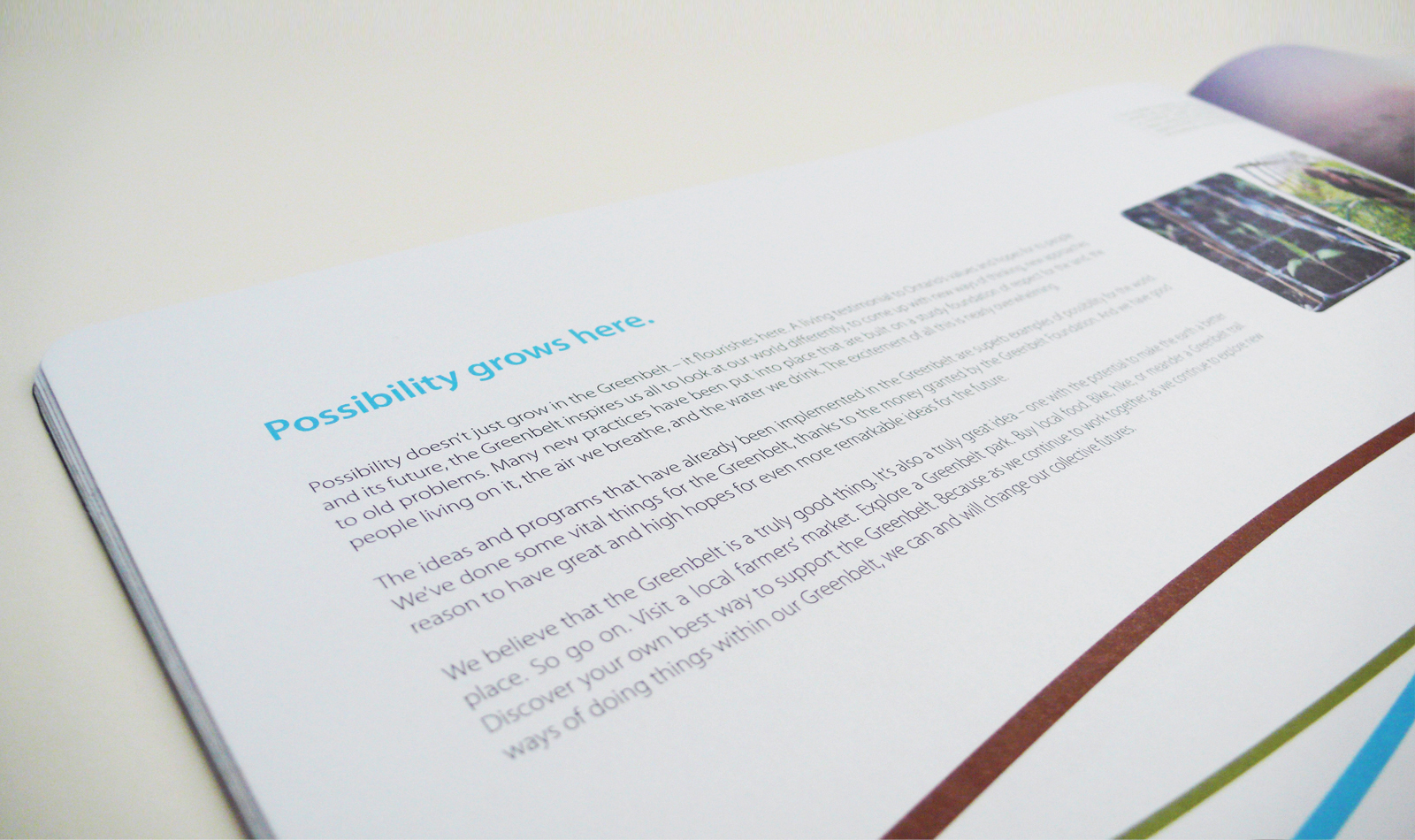 Credits:
Creative Director: Jim Diorio
Art Director: Deborah Caprara, Shawn Murenbeeld
Copywriters: Wil Boucher, Jim Diorio
Director/DP/Editor: Andy Keen